Facades Lepanlite facades. Exterior
Smooth microporous coating, Pliolite-resin based for the protection and decoration of facades. Breathable, self-cleaning and alkali resistant.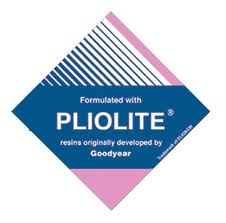 Certificates: Pliolite. Trademark by ELIOKEM.
Formats: 4 Liters - 15 Liters

Colors available in the tintometric system
Matte finish
Performance by layer: 6 - 8 m²/liter depending on the surface
Drying: 2-3 hours depending on surface and ambient conditions
Repaint: 6 to 8 hours
Dilutions: Universal solvent Lepanto
%: 10 - 15
Applications: brush, roller, spray gun
Cleaning: solvent
· Flammable.
· Repeated exposure may cause skin dryness.
· Vapours may cause drowsiness and dizziness.
· It is toxic to aquatic organisms. In the long run can cause adverse effects in the aquatic environment.
· Keep out of reach of children.
· Do not empty into drains. Dispose of this material and its container in a public derecogida about hazardous or special waste.
· In case of fire, use water spray, anti-alcohol foam, dry chemical, or carbon dioxide.
· Use only in well-ventilated areas.